What Are the Benefits of Having a Copper Roof?
Copper roofs have many benefits for the buildings it protects. In addition to those advantages featured below, copper roofing is environmentally friendly because it contains over 75% of recycled materials. It's also not flammable, so if a fire starts in your building, your copper shingles won't fuel it.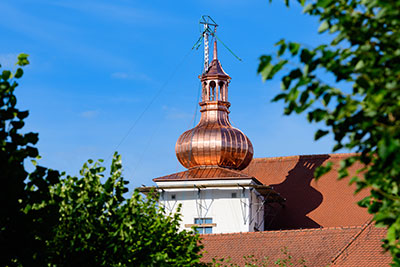 1. LONG LIFESPAN
When given the proper care and maintenance from copper roof contractors, copper roofing can experience less wear and tear than other types of roofing. This durability ensures your copper roof can last a long time—up to 25 years or more! You won't find that lifespan with many other roofing types.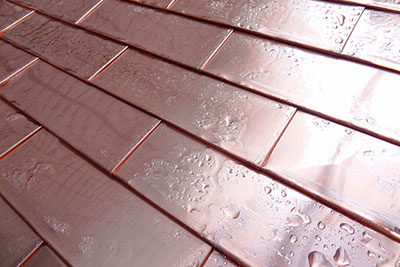 2. WEATHER RESISTANT
One attribute that contributes to a copper metal roof's longevity is its resistance to various weather. It can easily handle heavy rain, snow, ice, strong winds, and extreme temperatures. These conditions won't rust or corrode copper roofing, making it one of the longest-lasting and most durable roofing materials.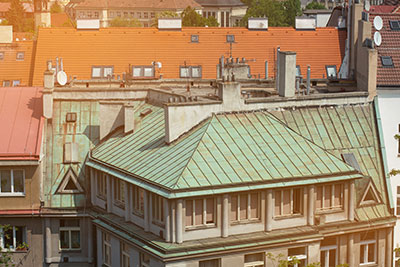 3. APPEARANCE
A primary reason many business owners choose copper roofing is its appearance. Its natural orange-brown look transitions to a warm blue-green or blue-gray. Depending on weather conditions, it can take 6 months to start the patina process and around 100 years to turn into a green patina, much like the Statue of Liberty!