Get Quality Roofing for Your Commercial Roof
EPDM is a form of single-ply roofing on low-slope or flat roofs. And while you may be able to buy coatings from a big box store, installing EPDM is best left to the professionals like us here at Heidler Roofing. We have the tools, techniques, and quality products required to ensure your roofing membrane will last for years and provide the leak-free condition you want.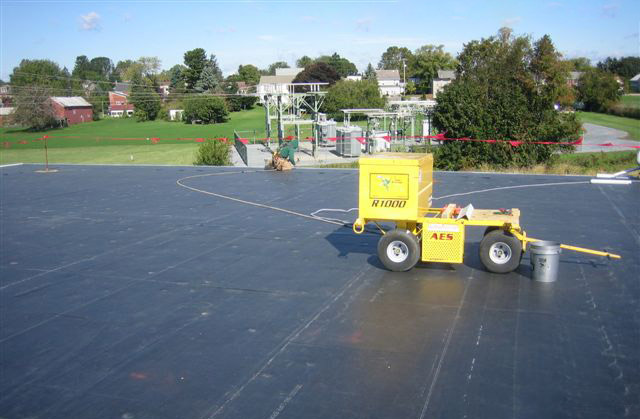 Roof Replacement
Is your existing EPDM roof membrane developing age-related problems? While EPDM has been used for nearly 50 years on commercial buildings, it's known to shrink as it ages and pull away from seams, walls, and drains. These crevices allow rain and pests to enter your building, causing issues most business owners want to avoid.
For professional EPDM roofing installation, Heidler Roofing can help you choose a suitable substitute for your current roofing system. See our recent success story with our replacement of Rise Bakery's (previously Dawn Foods) old EPDM commercial roof.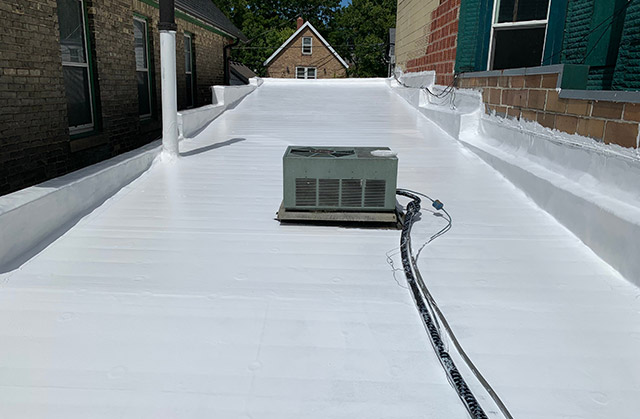 Roof Restoration & Repair
EPDM rubber membrane and roofing are incredibly durable and can withstand moderately strong storms. However, it's not entirely impact-resistance. Things like excessive foot traffic, large hail, and fallen debris can cause roofing issues, like punctures and ponding water.
But, for truly skilled craftsmen like us here at Heidler Roofing, an EPDM roof is easy to repair. However, full restoration with an EPDM roof coating can be an even better solution to get your rubber roof back in shape. This coating can provide a water-proof protective barrier for your roof to extend its life.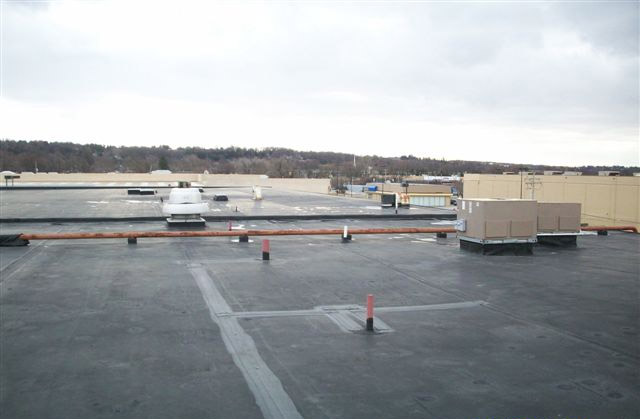 Roof Installation
Are you considering installing EPDM for your new commercial building's roof? While this material is right for some structures, it's not ideal for all types. That's why you need trusted roofing installers to evaluate your current needs and provide a suitable roofing material for your business.
Talk with the pros at Heidler Roofing first to ensure you weigh all your material options to best meet your business's needs. We're professionals at EPDM roofing installation, as well as with many other material types. So no matter what kind of roofing material you need, you can count on us to install it right!